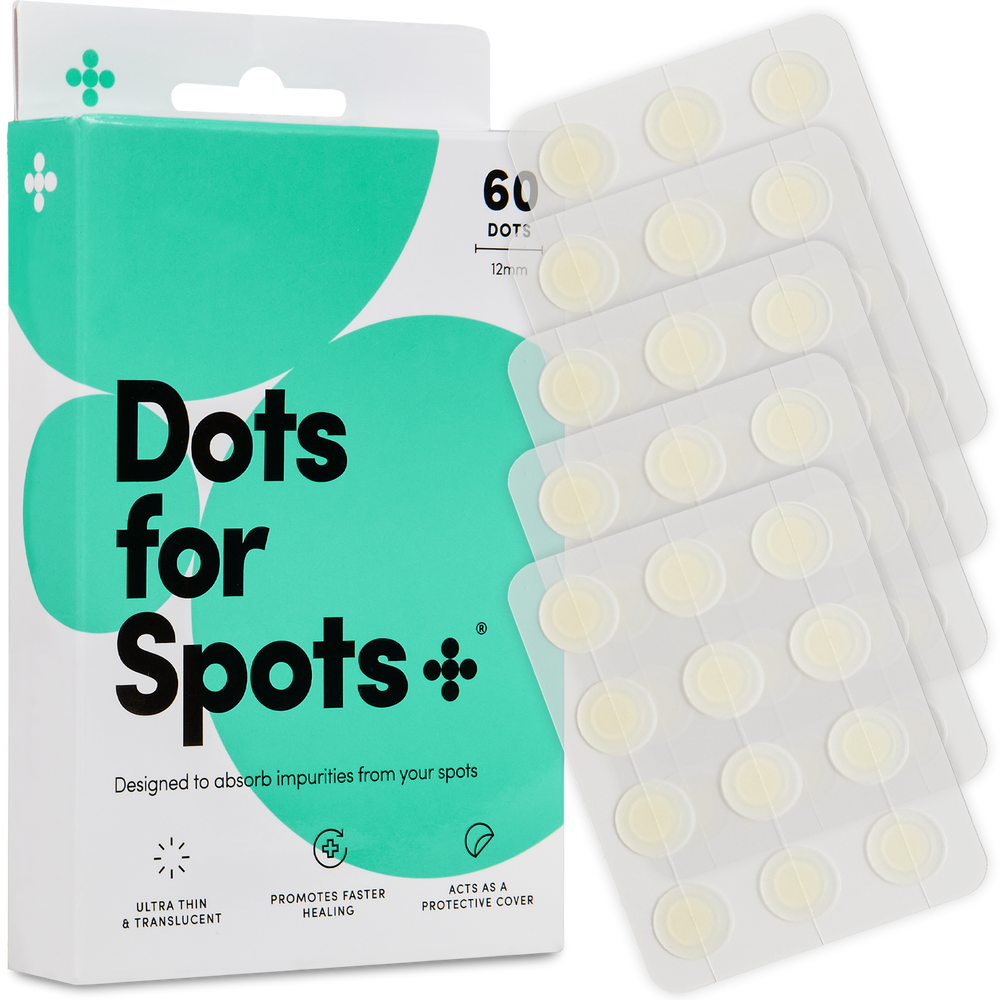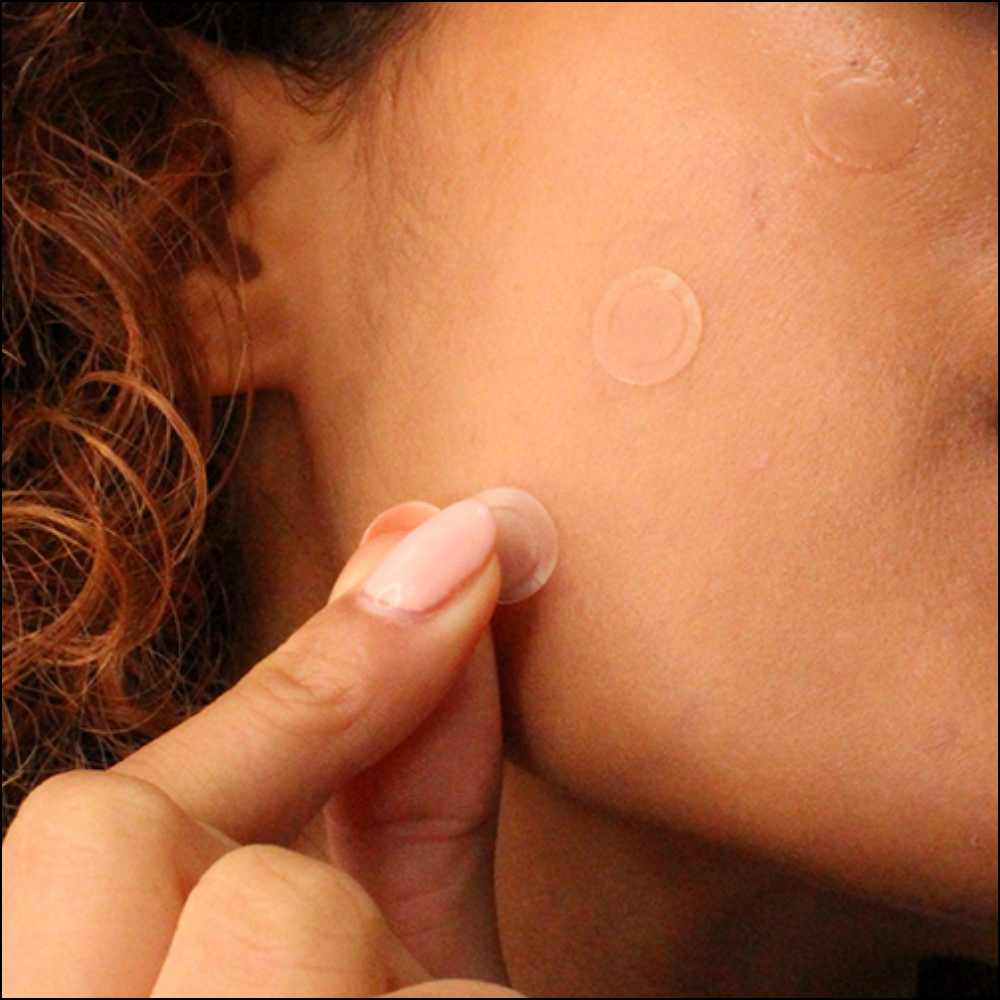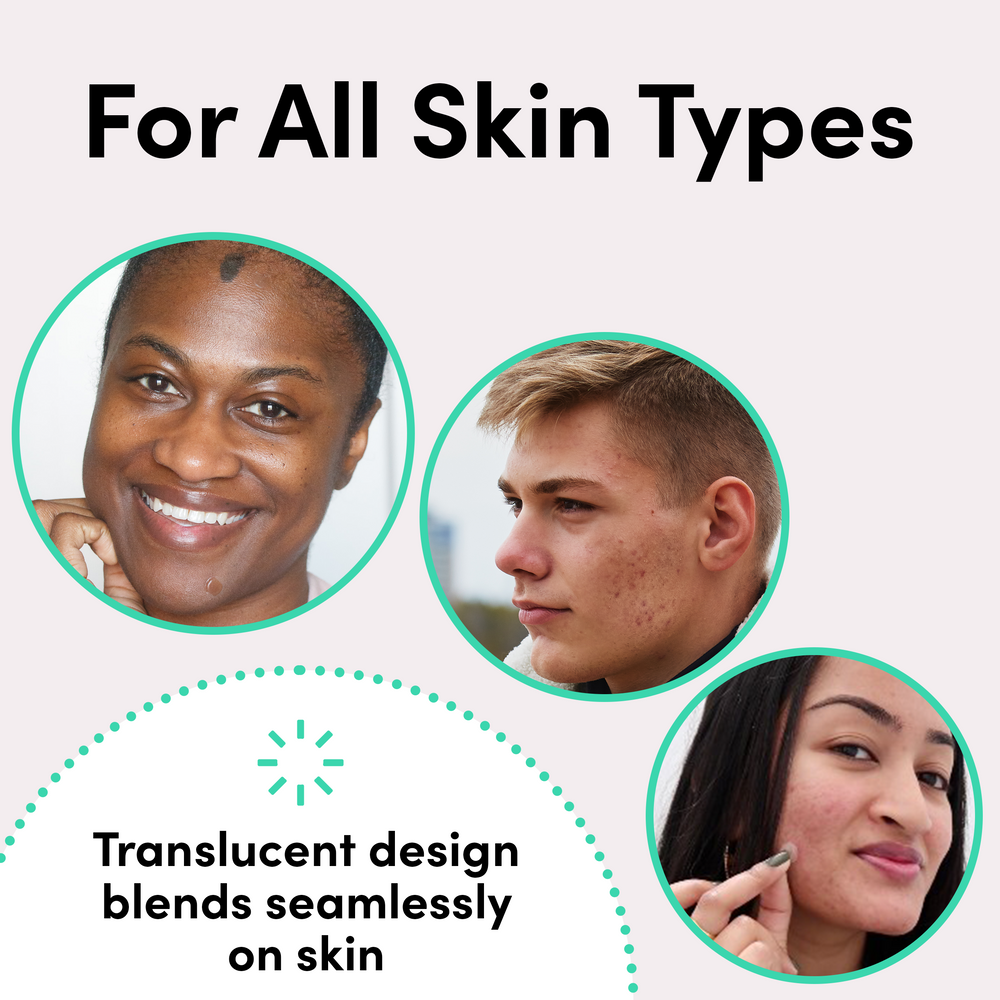 Dots for Spots
(
24

pack)

Made with 100% hydrocolloid gel

Vegan friendly & cruelty free

Results you can see

Free shipping & returns for orders over $25
See Results. Hydrocolloid-packed patches enable noticeable changes to blemishes. For best results, wear overnight.
Easy Application. Our straightforward design allows you to apply Dots with ease. Simply peel, stick & remove when the patch turns opaque white.
Smooth, Seamless Design. Ultra-thin & translucent Dots blend perfectly on all skin types and tones.
Helps Promote Faster Healing. Dots form a protective barrier that prevents you from picking blemishes that might slow healing.
Simple & Clean Ingredients. Made with you in mind, Dots are cruelty-free, vegan-friendly, and free from harsh ingredients.