Take Control of Sudden Spots
IN A FEW SIMPLE STEPS.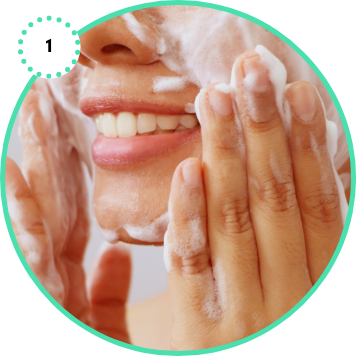 Start your skincare routine
Cleanse & dry skin. Then, proceed with your routine (toner, serum, moisturizer — you know the drill).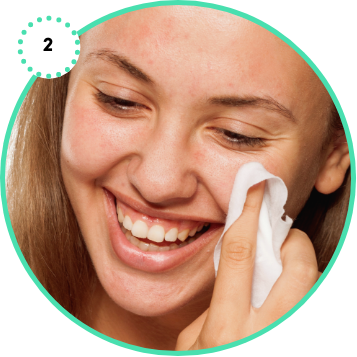 Wipe away excess product
For max sticking power, gently remove facial products around the blemish.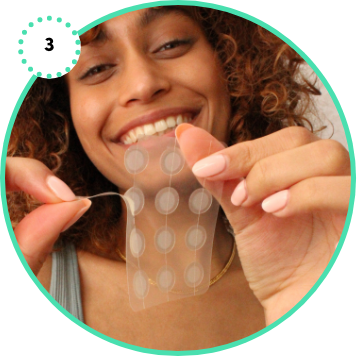 Peel dot & stick it on blemish
Rip along the perforated tear to peel off your dot, then press it on your blemish.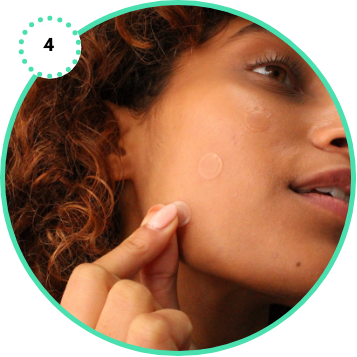 Remove when white
Take off your patch when the translucent center turns opaque white.
PRO TIP: FOR BEST RESULTS, WEAR OVERNIGHT!
s